The Cut & Color Room - Ultra Salon
Theodore Everett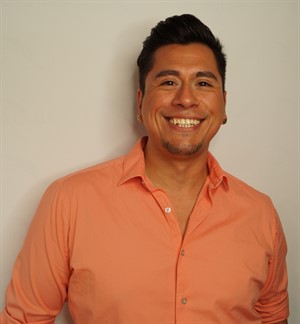 My Regular Hours
| | |
| --- | --- |
| Monday: | 9 a.m. - 5 p.m. |
| Tuesday: | 2:30 p.m. - 9 p.m. |
| Wednesday: | 2:30 p.m. - 9 p.m. |
| Thursday: | 9 a.m. - 2:30 p.m. |
| Friday: | 9 a.m. - 2:30 p.m. |
| Saturday: | off |
| Sunday: | off |
Hair Stylist - Level I
I bring my own unique personality, talent, experience and skill set to everything I do at The Cut & Color Room.
The perfect consultation helps guide the client into their next hair story and allows me to manage expectations.
Chair education is crucial because I'm an artist…and like I always say, good hair is 20 percent what I do behind the chair and 80 percent what the client does at home.
I enjoy being part of The Cut & Color Room team because we help to motivate and inspire each other; we celebrate each other's successes and learn from one another daily.
This is the industry and career path in which I get to fuse my love of people with expressing myself creatively.