The Cut & Color Room - Ultra Salon
Mr Jeremy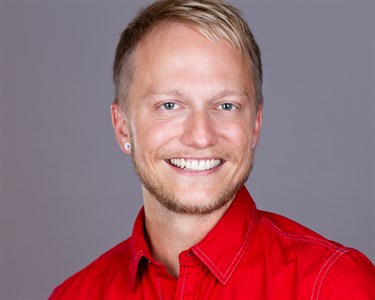 My Regular Hours
| | |
| --- | --- |
| Monday: | 9 a.m. - 5 p.m. |
| Tuesday: | 2:30 p.m. - 9 p.m. |
| Wednesday: | 2:30 p.m. - 9 p.m. |
| Thursday: | 2:30 p.m. - 9 p.m. |
| Friday: | 2:30 p.m. - 9 p.m. |
| Saturday: | OFF |
| Sunday: | CLOSED |
Hair Stylist - Level III
I explain to new clients how we work together as a team. I often tell them that no one stylist has all the answers and collaboration is a big thing here at The Cut & Color Room. I explain how we help each other blow drying or shampooing making it especially known that the experience is about the client. To existing clients, I continuously bring up that I love working for a salon where teamwork and the client experience are the main focus.
I believe the perfect consultation gives me a chance to get on the same page as the client and manage expectations while offering solutions.
Chair education allows me to make sure the hard work we've done in the salon is not undone at home. It also engages the client so they know they are part of the process and have the ability to transform their hair and maintain their look.
Being part of a strong team is crucial because it creates success for everyone!
My passion for hair is simple: I like making people happy.